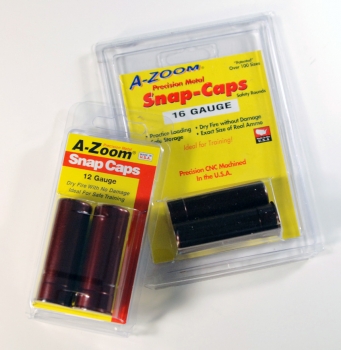 A-Zoom Precision Metal Safety Snap Caps
Patented "Dead Cap" provides unlimited dry fires with no firing damage. Precisioned machined to precise cartridge dimensions ffor exact fit. Hard annodized to provide long life and smooth functioning. Solid aluminum construction.

Specify 12, 16, 20, 28 or 410 gauge.


FIELDSPORT Select™ Item #10227. Call 1-888-933-0767 to order.
$13.99
Copyright 2023 FIELDSPORT Ltd.